Zdenka Dairy Products Ltd.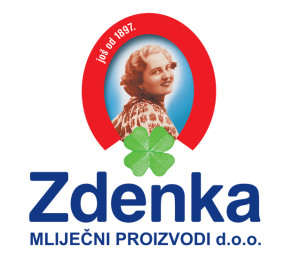 Zdenka Dairy Products Ltd.
043/427-022
Since ancient times, the entire northwestern part of the Croatia, especially Bilogora, Moslavina and Podravina, were known as cattle breeding regions. The colorful landscapes covered by forests and pastures, were the home of Simmental cows. In such conditions, the first owner of the dairy steam, Matija Macašek, started with the production of cheese in 1897. Since 1928, the owner of the dairy was Viktor Hrešić, a skilful trader, who laid the foundations of cheese production with his interventions and innovations. He named the dairy Zdenka, after his daughter, and the dairy still carries this name today. In 1970s Zdenka's melted cheese became known throughout Southeastern Europe, and afterwards it was also exported to America. During the Homeland War, the dairy had suffered significant damage and it took a long time to bring war-devastated livestock to its previous level.