Zagrebačka pivovara Ltd. – Zagreb Brewery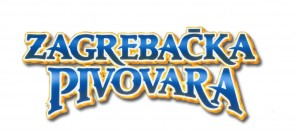 Zagrebačka pivovara Ltd. – Zagreb Brewery
01/390-0199
01/377-4639
During its 117 years long tradition in making beer, high quality and dedicated work, Zagreb brewery has grown into the largest Croatian brewery. It confirmed its dedication to beer quality by business development and by being the leading brewery in the Croatian market. Since 1994, the majority owner is Anheuser-Busch InBev, the largest brewer in the world which employs about 120,000 people.
The mission of Anheuser-Busch InBev which is "to become the best brewery in a better world" best describes our efforts – to be the best in creating long-term relationships with our customers by making brands and experiences that bring people together, aware of the responsibility to the community. Zagreb brewery is the first in Croatia that launched a campaign of responsible consumption "Think" with a purpose of creating a better world where our products are consumed responsibly.
With the recognition of social responsibility as a long-term contribution to the success and continuous growth of the company, in 2004 Zagreb brewery launched the project "Brewery, my neighbor" within which we invest in technical solutions to ensure environmentally more efficient production, environmental protection and protection of natural resources, the optimal consumption of raw materials, less use of energy and prevention of soil, water and air pollution.
The product assortment of Zagreb brewery primarily consists of beer from the family of best-selling lager in Croatia, the Ožujsko beer. In order to confirm its role as a true and worthy leader in the domestic beer market, Ožujsko launches major marketing initiatives through a modern approach to product management, system of dealing with customers, and thus providing support to the sales.
Along with Ožujsko beer, the product assortment of Zagreb brewery involves non-alcoholic beer Ožujsko Cool, black royal beer Tomislav, special winter beer of artistic spirit Božićno (Christmas) beer, premium beer Beck's, noble premium beer Stella Artois, which has been producing with license since 1997, non-alcoholic soft noble premium beer Stella Artois, special Belgian beers Leffe, Hoegaarden, Belle Vue Kriek and German beer Lowenbrau.
Through its brands and activities undertaken, Zagreb brewery creates long-term relationships with customers by making brands and experiences that bring people together.