Yasenka L.t.d.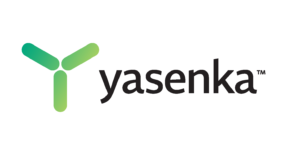 Yasenka L.t.d.
032/445-500
032/445-200
Yasenka d.o.o. is a company for the production of medicinal products, food supplements and cosmetics in Vukovar. It consists of modern equipped production plant, laboratory for quality control and a warehouse constructed in accordance with the current requirements of the Good Manufacturing Practice (cGMP) which are applicable for the pharmaceutical industry.
Production takes place in 1100 m2 of modern equipped area. Clean rooms for production and primary packaging of products are constructed in GMP class D. Equipment in production and laboratory is qualified, which ensures that the products are of defined quality. Pharmaceutical quality system implemented in Yasenka d.o.o. is  harmonized with the European standards of Good Manufacturing Practice (EU GMP), ISO standards and HACCP principles, certified by competent authorities.
Our vision is by implementing and constantly upgrading high quality standards in production of medicinal products, food supplements and cosmetics, to achieve recognizable quality of products and distinguish ourselves as a reliable and desirable partner.
Our mission is to improve the quality of life of our patients and become an indispensable partner in everyday life.
We are committed to innovation of our products, processes and customer services. We encourage the habit of continuous education and, therefore, improvement of the quality of our products and services by following new creative ideas.
Production in Yasenka d.o.o. consists of the department for production of semisolis and the department for production od liquid products.
Production of semisolid products takes place in the vacuum mixer equipped with a rotor/stator homogeniser and devices for the control of all production stages, which enables the production of high-quality creams, ointments and gels. Filling takes place on the tube filling machine capable to fill different types and volumes of tubes. Secondary packaging takes place on the packaging machine.
Production of non-sterile liquid products takes place on the production line equipped with devices for control of preparation process. Filling takes place on the filling/capping machine, and secondary packaging on the line for labelling and unit packaging.
Quality control consists of physical and chemical and microbiological laboratory which perform analysis of raw and packaging materials, intermediate products, finished products, compressed air, purified water and the environment. Laboratories are equipped with modern qualified equipment which ensures obtaining reliable analytical results. Tests are conducted in accordance with the specifications and analytical methods in line with the requirements of the European Pharmacopoeia and legislation (directives, regulations, guidelines).
Quality Assurance Department is responsible for defining, implementation, monitoring  and improvement of efficient quality management system together with all employees in Yasenka d.o.o. in order to ensure market supply of high-quality products. Confirmation that the quality system was successfully implemented is the achievement of the Certificate of Good Manufacturing Practice in accordance with EU GMP and Directive 2003/94/EC, HACCP certificate for the production of food supplements and ISO 9001:2008 certificate.
Based on the business activities that Yasenka d.o.o. offers, there are several ways of cooperation:
– Contract manufacturing service according to the customer's specification and in accordance with EU GMP
– Primary and secondary packaging service in accordance with EU GMP
– Physical-chemical and microbiological analysis of raw materials and finished products
– Batch testing and batch certification service of medicinal product on the market of the European Union
– Product range of Yasenka d.o.o.
Professional, creative and highly motivated team is opened to the most demanding challenges of the profession. By socially responsible business activities and ecological attitude towards the environment we are prepared to meet the highest expectations of our business partners and to adjust to the specific requests of the stated services.