Vindija Inc.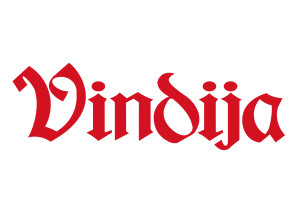 Vindija Inc.
042/399-999
042/399-385
Vindija Inc., a food giant from Croatia and one of the largest food producers in Europe, has built its success based on innovation, technology and knowledge for more than fifty years.
The company rich in tradition with a defined mission, a well-planned strategy and a clear vision of development encompasses eight respectable member companies: Vindija, producer of milk, dairy products and non-alcoholic beverages; Koka, the poultry meat industry; VIR Rijeka, producer of processed cattle meat; Latica bakery from Varaždin; Vindon from Slavonski Brod, the newly built factory for the production and processing of turkey and Domil, Županja county dairy.
The newest member of Vindija Group is a new modern factory of cattle feed for production of mixtures and premixes – Biodar. The production cycle, which does not exist anywhere in Europe, is thus completely covered – controlled quality "from the farm to the table".
The range of healthy and safe food and keeping pace with global trends has brought Vindija Group some valuable international awards. In Croatia, Vindija is recognized as the only company that meets the most demanding criteria of the European market, while European certificates of quality and safety ensure export to the richest European Union countries – Germany, Italy, Great Britain, Sweden and France.
The leading Croatian producer of milk, dairy products and non-alcoholic beverages, has evolved from a small dairy in Varaždin which was established in 1959. Since then Vindija continued the existing tradition of cheese making in Varaždin region, which had started in 1889 by the Frenchman Thinault. He received numerous awards at international fairs for his Gervais cheese and Imperial cheese.
At the major international fairs in Europe Vindija has received numerous awards for exceptional quality of its cheeses. It is the only producer of cheese with mold in Croatia and the region.
In 1996 Vindija was the first food industry in Croatia which implemented a quality management system according to ISO 9001. Koka, meat industry and Latica bakery also implemented this system together with the HACCP system. In 2006, Vindija and Koka were among the first to introduce the International Food Standard.
There are nearly 1,000 products of well-know and appreciated umbrella brands in Vindija's program unified under a single sign, the famous ''Quality Vindija''.