Ultra Stop Ltd.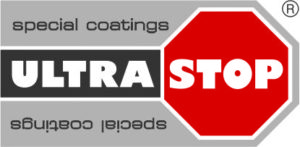 Ultra Stop Ltd.
01/3483-098
01/3483-098
About us and our bussiness
"ULTRA STOP" Ltd, is specialized company that has extensive experience in the world, in the field of protection from sun , sun protection foils special coatings and paints for glass and all kinds of plastic surfaces ( lexan, polycarbonate, acrylic, plexy etc.), and all other non-transparent surfaces.
For sun protection on glass surfaces are used LLUMAR foils and ULTRA STOP special coatings and paints. We use ULTRA STOP coatings and paints as sunscreen on all glass uneven surfaces such as: wire glass, kopelit, ornamental glass, glass bricks, etc., and all transparent plastic surfaces such as Plexy, polycarbonate, Lexan, acrylic, etc. Listed companies are reputable manufacturers of plastic, paint and coatings for all types of transparent and opaque surfaces with extensive experience and an impressive reference list in the whole world.
For our latest program of sun protection on all roof surfaces such as concrete, bitumen, tin roofs, zinc, steel, copper and other surfaces, we use products of the the company IZOL PLASTIC from the Czech Republic.
For superior thermal insulation and superior corrosion protection wea are using applications from SUPERIOR PRODUCTS INTERNATIONAL.
In early 2014 we got the representation of the German company VIP Polyurea G.m.b.H., whose program is a revolution in all fields of waterproofing, termal insulation, corrosion protection and theater missile protection.
COMPANY'S VISION
Corporate Vision of Ultra Stop Ltd. is that in the many following decades of its work goes on, as it always does to meet the demands of its customers, and to expand its activities to the EU market a lot more . This time, to offer authentic Croatian product in the form of a final ULTRA STOP's products intended for a wider field of work and export to EU countries. With this vision, we are entering the third decade of our continuous work.
We hope that you will become a part of our reference list and join the millions of satisfied customers worldwide who have recognized the high quality and good spirit of business that exists in our environment.