TVIN Ltd.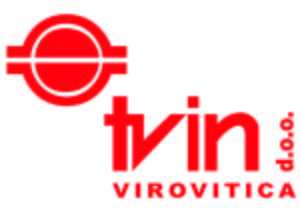 TVIN Ltd.
033/742-209
033/742-212
TVIN Ltd. was established in 1913 and since then it has grown to become one of most innovative producers of quality furniture for office and home.
Besides office and home furniture, TVIN produces outfitting of hotels, banks and other businesses.
TVIN produces parquet flooring, dining tables, chairs and products for the footwear industry.
During the years TVIN expanded production and became one of the biggest office furniture producers in southeast Europe.
We take care of tradition, constantly investing into technology, development and human resources in order to achieve high efficiency and highest quality of products, simultaneously respecting human and nature protecting norms.
Our guiding subjects are:
TRADITION
QUALITY
RELIABILITY
PRODUCTION  ORGANISATION
Today Tvin's production is organised in twelve (12) facilities on four (4) locations.
Headquarters in Virovitica.
Production lines:
Veneered furniture production in three factories in Virovitica
Solid wood furniture production in three factories
Saw mills and drying facilities on three locations
Shoe accesory factory
Glued boards factory
Parquet flooring
SALES MARKETS
Nowadays, Tvin is exporting worldwide nearly 95% of its production, most of it into West European countries like UK, Germany, Sweden, France, Italy and other.
Tvin Ltd. is a customer oriented manufacturer open for new developments, offering recognisable quality and service.