Top Camping L.t.d.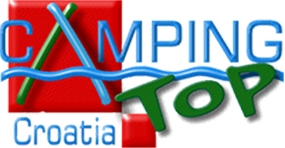 Top Camping L.t.d.
052/433-469
052/433-469
TOP CAMPING CROATIA – CAMPING CLUB OF COMPETITIVENESS
TOP CAMPING – Quality and experience over 14 years
The Camping Club of stakeholders of the top quality Croatian camps and those aspiring to be like them. Joined for joint planning and conducting market activities in order to achieve maximum competitiveness over a longer period, TOP CAMPING realize synergy and better identifiability, high market competitiveness and last but not least, the highest quality camping services to their guests. Through the years they have embraced the changes in the world of camping to make your vacation more comfortable, more pleasant, and one with more attractions. Today, they represent the ideal choice for an active or relaxing vacation, and for the enjoyment of a wellness center or spa. 14 years of experience and presence in the media has brought numerous awards, of which that coming from camping users and their association FICC Federation of Camping and Caravaning, with a seat in Brussels, we appreciate most.
Top Camping Club is the first Midia in Croatia which presented the best campsites taking into account all quality elements assessed by the consumers.
After our start in 2002 there have been several attempts of plagiarism and copying our ideas in presenting the most successful camps, but TOP concept has remained the first and most wanted.
NEW WARRANTY OF TOP QUALITY !!
For tested and promised quality of top campsites, any camper may dial our phone number 00385 52 433 469 and point to the possible inaccuracy of the tested and promised quality or change of the service promised in this brochure. The management of Top camping croatia guarantees that the service will be provided in keeping with the conditions promised in this brochure.
We have made a selection of pruduct quality such as :
GLAMPING QUALITY
designation has only been awarded to 4 Croa an camps. This predicate denots a really generous ambiance and best atmosphere pervading the campsite.Very luxurious and individually tailored contents, highly sensi ve and kind personnel, a complaint rate of zero percent and highly faithful clientele (over 60% of regular clients). It includes all categories of quality :
EXCLUSIVE  QUALITY
Regarding facilities offered by EXCLUSIVE camps these are the same as those offered by SUPERIOR camps and the only difference is that they have larger spaces and more numerous equipments.
SUPERIOR QUALITY
Offers superior and most luxurious comfort (swimming pools, camping ground, toilet facilities)
COMFORT  QUALITY
Offers goog comfort and service with high content of cleanlinnes, facilities and supply
F.I.C.C.
Fedra on Interna onale de Camping et Caravaning Bruxelles 2010
What are we offering to ensure a quality and carefree stay in top campsites?
 Shops, boutiques and kiosks with a large variety of goods and services
 Quality service and gastro ff ering in the restaurants
 Special conveniences for the disabled.

 Good standards in sanitation with a high or very high content (cleanliness, supply, warm water, service) like the availability of catering to individual needs (for familieswith small children).

The availability of water and electricity connections for caravans

 Special services for owners of pets in parts of leading campsites

 Availability of sports activities, excursions and schools for all age groups

 Special care to ensure peace and quiet TV and Radio are allowed as long as they do not interfere with quiet and rest.
 Friendly staff who speak a number of foreign languages.
 Medical care and assistance close to or at the campsite.

 General security of technical equipmentandser vices at the campsite

 Our motto is "constant contact" with you in the campsite, with new offers, ideas and camping requisites. Specially trained sta are available to all guests around the clock.