Tahograf Ltd.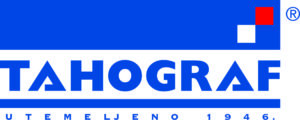 Tahograf Ltd.
01/3795-700
Company Tahograf Ltd has grown on the foundations of a long-standing family tradition of craftsmanship. Since the beginning, the company has been growing steadily with intensive technical technology development in the field of commercial vehicles and IT technology applied in them, relying on the motto that its development is not the sole purpose but new technology needs to be put into service to its users in order to increase the efficiency of work processes. Our activity is related to creating value added to fleet owners irrespective of whether they are primary, secondary or tertiary fleets with full orientation towards the satisfaction of our clients, not only in Croatia but also in the regional market. The base is made up of people with the special knowledge and skills valued by our clients. We are based on principles of learning organization and the ability to adapt quickly to the turbulent influences of the environment.
Company Tahograf Ltd has for many years been involved as a professional organization in adapting our regulations on tachographs and its use in international conventions. We emphasize our modest contribution to the adjustment of our domestic regulations to EU regulations during the process of Croatia's accession to the EU.
Monitoring and participation in further development of EU tachograph regulations, company Tahograf Ltd understands it as its ongoing task in providing relevant and quality service to its users. This task is realized through the Tahograf forum, a professional European tachograph organization, whose full member is one of Tahograf Ltd team of experts member.
Our goals are to create additional value for the fleet – the user of our services, whether it is to improve efficiency through the installation of fleet management systems, which directly affects cost reduction and increased fleet efficiency and the vehicles themselves, delivering original spare parts of first installation or quality service in any of our top-featured workshops.
For some of the world's leading manufacturers of original parts such as VDO Automotive, MIX telematics, Wabco, Mann Hummel, Ferodo … we act not only as agents or distributors but as service network organizers where through education and technical support not only in Croatia, we engage a significant number of services that by their actions contribute to the safety of road traffic. Therefore, the name Tahograf is in line with the decades of our tradition, it has become a synonym for the quality of execution service.
Our mission is meeting the customer's demands through outstanding quality in the shortest possible time.