Slavonija Županja Inc.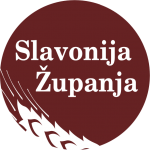 Slavonija Županja Inc.
032/831-379
032/831-426
The activity of the company "Slavonija Županja" includes trade of grains and oilseeds through the services of storage, drying and processing of grain and production and trade of mill products which includes a dedicated milling products and milling products for consumer use.
Joint Stock Company "Slavonija Županja" has evolved from the company "New Age" which was founded in 1949 by six old mills.
From the very beginning of development until now, the company has invested in expansion and modernization of existing and construction of new capacity.
Thanks to this development policy we created the modern industrial enterprise with current capacity:
-Storage of agricultural crops capacity of 80 000 t
-Fflour silos capacity of 2,000 t
– Mill for wheat and rye capacity of 200 t / day and 100 t / day for rye, which was put into operation in 1999.
Since 2011, the company is majority owned by the company "Sladorana" Županja.