Samoborka Ltd.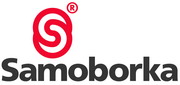 Samoborka Ltd.
01/332-2888
01/332-2893
The company Samoborka Inc. was founded in 1906 under the name Samobor industry for stone and concrete products. First products were concrete tubes, rooftiles and concrete blocks. It was renamed in 1947 as Samoborka building materials industry.
Through more than 100 years of existence the company has developed into a domestic market leader in the production of plasters, facades, mortars, adhesives, concrete products as well as products for waterproofing and repair. The company operates under a "from top to bottom" policy of high quality production and ecologically friendly products.
The current company is predominately in domestic private ownership, investing over 30,000,000 Euro in production facilities over the last 15 years. By investing in a factory for the production of dry plaster, section for aggregate sieving and drying, and in the construction of a new factory for the production of concrete pipes with integrated seal, fresh concrete, concrete manholes, pavers and curbs, the company secured highly productive quality production and developed into one of the most modern concrete products industries in Europe.
The company presently employs 300 workers and is able to respond to large customer demand in due time with a variety of products.
In 2009, the company has been certified with a ISO 9001:2008 quality control managing system certificate. The company is implementing the intergrated management system according to ISO 9001:2008, ISO 140001:2004 and OHSAS 18001 that guarantee product being in respondance with European regulations, environment preservation and health and safety regulations.
Over the years, the company certified factory controlled production for the following products: concrete for transportation and mortars, ETICS facade systems, stone aggregates and mortars, thermal facade systems (TERMOZOL, TERMOZOL XPS, TERMOLAM and TERMOVOL) that received ETA approval for the European Union market and concordingly CE approval of usage.