Psychiatric hospital "Sveti Ivan"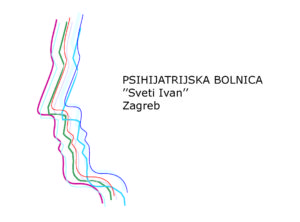 Psychiatric hospital "Sveti Ivan"
01/3430-000
01/3794-116
Psychiatric hospital "Sveti Ivan" is a facility for acute and prolonged inpatient treatment as well as outpatient treatment in the day hospital, psychosocial rehabilitation of those suffering from psychotic disorders, mood disorders, neurotic disorders, stress related and somatoformic disorders, personality disorders, behavioral disorders, alcohol and narcotics addictions, organic and symptomatic disorders. When it comes to prevention, treatment and psychosocial rehabilitation, biological, pshychotherapeutic and socioterapeutic methods are used, with a focus on the psychodinamic and sociopsychiatric approach as well as application of psychotherapy, psychoeducation and psychosocial interventions in treatment and psychosocial rehabilitation of patients with psychotic disorders making PB "Sveti Ivan" the Referral center of the Republic of Croatia's Ministry of Health and Social Care for psychotherapy of psychotic disorders.
Neurologists, residents and engineers of medical biochemistry take part in the prevention, treatment, psychosocial rehabilitation and recovery as well as associate psychologists, social workers, workrelated therapists and physical recreation therapist, complemented with all required facilities such as EEG, Doppler Sonography of head and neck blood vessels, X-Ray, medical-biochemical laboratory as well as workrelated and sports rehabilitation programs.
PB "Sveti Ivan" is organized and works through the psychiatry as part of community concept with the goal of having the actual treatment in hospital to be as brief as possible, as well as having patients recover as soon as possible and become ready to return back to their families, work and society. Members of the patients family take part in educational programs in a way that they become active participants in the treatment of their family member and together with experts be apart of and the subject of the process of removing the stigmatization associated with psychiatric disorders and psychiatric treatment.