Prestige Ltd.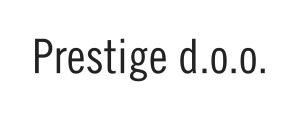 Prestige Ltd.
052/522-985
052/522-984
The Prestige company from Pula was founded in 1990. It deals with the retail and wholesale of perfumery and drugstore products and the supply of processed materials and machinery for cosmetics production. Since 2000, they are operating with essential oils products.
Striving to produce alcohol-free car air freshener suitable for people sensitive to industrial scents and perfumes, a "Shake" product has hit the market of car air fresheners.
After extensive product-testing and re-disigning in 2003 the brand Shake was patented as a car and other indoor perfume product. Shake has soon found demand domestically and globally. The company exibits on many international innovation expos where Shake receives numerous awards. They have gained Croatian and international awards, including the 2004 gold medal at the Innovation Fair in Geneva, the UNESCO's Grand Prix for Environmental Preservation, and the domestic Zlatna Kuna innovation award. In 2008, Darko Špelić was awarded the Certificate appointing him as the Knight of the International Order of Merit of Inventors by the International Federation of Inventors' Associations (IFIA).