Food production industrial complex PIK Rijeka Ltd.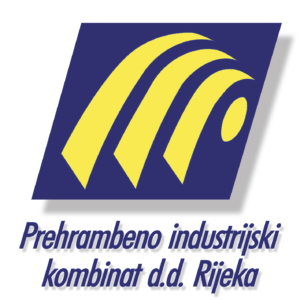 Food production industrial complex PIK Rijeka Ltd.
051/650-365
051/330-019
The food production industrial complex PIK Rijeka Ltd. is a modern company with longlasting tradition of manufactoring quality food products under high standards.
Successfully combining tradition and experience with the latest technology, PIK Rijeka achieves top-quality rich selection of bread, baking and confectionery products. PIK offers milk and milk products "Tonka", pasta products of the Rijeka regional variety with century old making tradition, "Krcko" snacks products, and has a high-quality customer service in the specialized shops "PIKO butiga" and "PIKO delicija".
In February 2004, PIK received the international certificate of quality ISO 9001:2000.
In 1991, PiK Rijeka and the Institute for Public Health of the Primorje-Gorski Kotar County started up a project "Golden wheat grain" whose goal was to supply consumers with wholegrain food products for healthier diet and raise awareness of bad eating habits.
In 2001, the project was expanded with a new line of products which offer cereal replacement for wheat bread, namely buckwheat, proso millet, barley, rye and oat.
All products from the product line are made of wholegrain cereals mixed with seeds without food additives. Cake products come without the addition of eggs and sugar.