Galeković company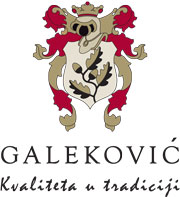 Galeković company
01/6268-460
01/6268-260
The Galeković company through hark work and knowledge gradually developed from a small workshop for furniture, carpentry and radio encasement production founded in 1956, into a manufactory with over 200 employees on two production locations in Mraclin and Majur. The company today is the leading manufacturer of solid wood flooring and parquet in Croatia, with an annual production of over 750.000m2 floors and parquet and the processing of over 40.000 m3 of logs. The company is export-oriented making over 55% of total revenue by distributing its products on the West European markets.
By constantly following technical advancements, modernising factories and refining quality, we follow global advances in technology and designer trends in order to assume leading position on the domestic floor market. We started up the production of finished solid flooring, conducting a huge planned investment. The company has completed the production process starting from the wood material to the finished product, thus accomplishing competitiveness, productivity, and overall revenue on domestic and foreign markets.
The product line consist of DUX, DOMINUS and REX products with respective THERMO variants, stapling new trends in the flooring industry. As a confirmation of the product's quality, the company has been certified with the FSC Chain-of-Custody and the ISO 9001:2008 certificates.