Agricultural cooperative Pošip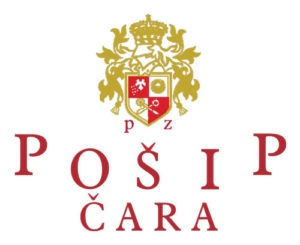 Agricultural cooperative Pošip
020/833-146
020/833-146
The agricultural cooperative Pošip has been active since 1984, when a winery in the Čara area with 130 wagon capacity was built. The cooperative includes 135 cooperators on a grape repurchasing contract.
The cooperative has headquarters in Čara with 11 employees and a representative office in Zagreb with 9 employees.
Wine is cultivated on 105 ha of land in the Čara area. The 85% is covered with the indigenuos wine sort Pošip. The proximity of the sea and a large number of sunny days coupled with traditional wine manufactoring techniques trademark this geographically distinctive wine.
The winery manages grape processing, wine manufacturing and bottling in its private bottling facility. The cooperative is completely self-suficient in distributing wine on domestic and international markets.