Pelješki vrhovi agriculture cooparative Janjina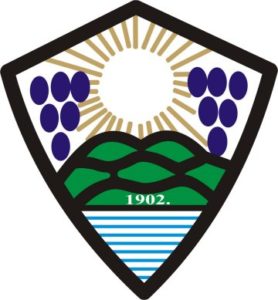 Pelješki vrhovi agriculture cooparative Janjina
020/741-155
020/741-101
Pelješki vrhovi agriculture cooparative Janjina was found in 1902. , as a rural treasury for savings and loans.  Since its establishment until now works continuously and counts more than a 152 owners/ cooperartives. Cooperative is in municipality Janjina, central part of peninsula Pelješac.
In addition to the winery as a main activity, owns an olive oil production and a coffee house in Janjina.
Winery is in placed in village called Drače, which has old port, where was in last century used for transporting wine  in wine ships.
Degustation room is placed in old barrel which contained 210 000 liters / 55,476 gallons of wine where was till recently wine stored.
Today barrel is using for barrique barrels storage. We are offering a possibility of professional degustation and tasting our premium wines.
Degustation room can accommodate 60 wine lovers.
We are open every day except weekends from 07-15 h.
Contact person for the profesional tastings – Vanja Ljubotina ing.vin. 00385 (0) 98 1788170