PASTOR TVA Inc.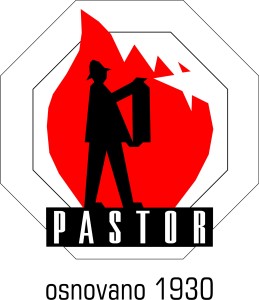 PASTOR TVA Inc.
01/3636-455
01/3691-455
Pastor TVA Inc. since the 1930s, when it produced the first fire extinguisher, in Croatia is a synonym for exceptional quality of products in fire extinguishing.
Thanks to continuous investment in product development, marketing and distribution, Pastor's products are leader, on the domestic market also in the region. Since the beginning, Pastor pays great attention to the quality of their products, which soon gets recognition from the international exposure.
Pastor has a quality system certificate ISO 9001:2008 for many years, which is another proof of the high quality services provided to its current and prospective customers.
Following the latest global trends and demands of the market and consumer needs, Pastor has been successfully exported to the Benelux, Germany, Austria and Hungary.
Pastor TVA Inc. produces all types of fire extinguishers from 1 kg to 100 kg, with a bottle and under constant pressure, and filling of all kinds of extinguishing agents (dust, water, foam, CO2, FE-36). All appliances are manufactured according to European standards (EN 3) and with certificates MED, PED and CE.
Besides the production one of the activities and servicing of fire extinguishers, where Pastor, thanks to its own service network, and the authorized repair network, it can offer maintenance of fire extinguishers on the entire Croatian territory.
Further development and improvement of production technology, in accordance with legal regulations, and continuous investment in existing and new markets, products and services, Pastor provides added value for consumers.