Nase Klasje Ltd.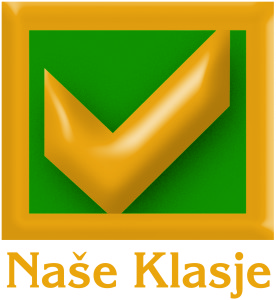 Nase Klasje Ltd.
01/3040-255
01/3040-256
The company Nase Klasje exists since 2001 and it was established as a greenfield investment in the production of food products for creating, developing and selling innovative products. Today it owns two factories which produce two groups of products – fresh pasta Tortelloni Aurelia and raw materials for bakeries.
Its products can be found in 10 countries, from Greece to Germany. In the domestic market, the market of Bosnia and Herzegovina, Montenegro and Kosovo have a leading position in the sale of fresh pasta.
Innovation is the key feature of the company. Whether it is about technological innovations, market and technical innovations, a prerequisite is always knowledge. It is working closely on development projects with the Faculty of Food Technology in Zagreb.
In production and business are set high criteria:
• 2005 implemented HACCP and ISO 9001: 2000
• 2006 it has been approved the export facility (the decision of the Veterinary Directorate of the Ministry of Agriculture and Forestry), and since 2009 it has been approved the export facility in the EU
• 2008 Halal
• 2009 Kosher foods
• 2010 Tortelloni Aurelia – the bearer of "Croatian Quality"
• 2010 Corn concentrate Aurelia – the bearer of the sign "Originally Croatian"
Nase Klasje Ltd. has a number of awards for its work and products and they are the most proud of the Recognition of the faculty of Food Technology and Biotechnology in Zagreb for many years of successful cooperation and outstanding contribution in promoting a high education, science and profession (2006) and of the First Prize Foundation " Originally Croatian" for creating a high quality Croatian products and their image in the domestic and foreign markets, which they awarded on the Golden kuna in 2007.