Metalbeneton Ltd.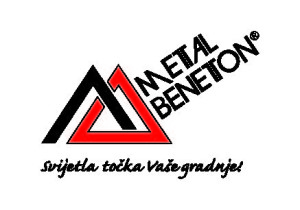 Metalbeneton Ltd.
049/227-179
049/227-381
The company Metalbeton Ltd. was founded in 1971 with headquarters in Sveti Križ Začretje that effectively operating for 40 years. Today it has 25 employees of mechanical engineering, construction and economic profession. The company is engaged in designing, manufacturing (aluminium facades, aluminium and PVC carpentry) and in construction services (cutting and bending sheet metal, powder coating, welding aluminium and stainless steel, etc.). The size of business premise is 3300 square meters, where the entire production is taking place, it is equipped with facilities for the production of steel, aluminium and PVC construction.
The company also performs all kinds of aluminium and suspended construction of facades and facades that can hang on a reinforced concrete or steel structure of the skeleton of the building.
The success in business is evident from the reference and pictorial representation of significant objects that company has performed so far.