Agricultural cooperative Marina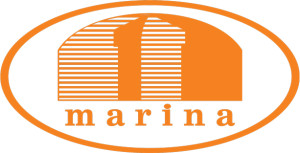 Agricultural cooperative Marina
021/889-333
021/889-125
The development of agricultural cooperatives in Marina, a vastly agricultural area, dates back to 1907, when a "mutual farmer's register" was founded. It was the first attempt at organised commerce by the Marina farmers.
Throughout its history, the cooperative in Marina has been the herald of development of the entire Marina area. Beside its contribution to agricultural development, it is notable to mention a great contribution to the development of tourism and the building of capital road and drainage infrastructure framework in today's town area.
During the post-war 90ties hundreds of acres of olive fields are replanted and expanded, assuming a dominationg position in local agriculture. Contributing to the development of olive production, the cooperative Marina bought in 1991 a new modern olive processing machinery of 3000 kg per hour capacity and was the only one in Croatia equipped with the latest technology at that time.
In 1990, the cooperative Marina together with a foreign partner built and opened a marina for nautical tourism Agana with the capacity of 140 berths, but had its business staled to this day due to political intrigues.
Since 2000, the cooperative Marina is experiencing intensive growth, especially in the area of agricultural production, gaining recognition for its production and distribution of extra virgin olive oil and table olives, which products are marketed not only domestically but also abroad in the Republic of Slovenia.
The cooperative today employs 56 workers and is currently in the stage of a large investment plan started three years ago. In 2008, a new repurchase centre Plano, a five million Kuna investment, opened to business in Trogir, as well as a new production manufactory worth two million Kuna, in order to secure further development and maintaining the status of one of the most successful cooperatives in the Dalmatia region.