MARDEŠIĆ Ltd.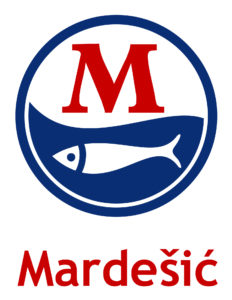 MARDEŠIĆ Ltd.
023/377-029
023/377-064
The factory Mardešić is situated on Dugi otok, municipality Sali. It deals with the production of canned fish, mostly sardines and mackerel, and salting anchovies. It was founded in 1905 and in its long history it kept extending and modernizing respecting the tradition and taking care of the products' quality.
Position of the factory in the vicinity of the most opulent fishing areas in the Adriatic Sea and the tradition of catching and processing fish on Dugi otok guarantee the highest quality of fish products.
Adriatic bluefish is the primary raw material in our production. It is tasty, rich in proteins, a good source of omega-3 fatty acids and therefore it is recommended in everyday nutrition for prevention of cardiovascular diseases.
Canned fish Mardešić do not contain preservatives or additives, and are sterilized by heat. The factory has a developed auto-control system for food safety HACCP and it is constantly monitored by veterinary inspections.