Laguna Novigrad Inc.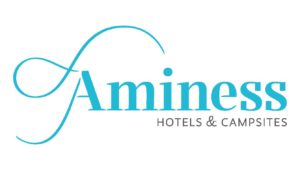 Laguna Novigrad Inc.
052/858-600
Laguna Novigrad Inc. has started with work and business in late 1970 when, by disintegration of Umag company Istraturist, it was affiliated with the Poreč company Lagunaturist.
Laguna Novigrad Inc. Hotels & Campsites with headquarters in Novigrad, Škverska 8, has been a year-long lead entity for tourism offer in the city of Novigrad as well as the economy in general. The company facilitates 621 rooms in three hotels (Maestral, Laguna and Feral). Apart from built facilities, the company disposes of 1 400 places in camps (Mareda and Sirena). All capacities can at the same time take in to 5 500 guests. Apart from continuous investment in camps in which today more and more popular mobile houses are positioned, the company ows its growth to business running of the Hotel Maestral throughout whole of the year which is, along with exclusively equipped wellness centre, in foreseason and during the season oriented to sports and recreation groups and individual guests.
Laguna Novigrad Inc. is one of the more important stakeholders in tourism for Istria County. The main business activity of the company is providing accommodation services and preparation and serving of food and beverages. Along with this primary activity, the company also cultivates olive trees on 8.08 ha and produces olive oil, in the market known as the brand Vergal.
The company runs three hotels – Maestral and Feral (four star hotels), Laguna (a three star hotel) and two camps – Sirena (a four star camp) and Mareda (a two star camp). Laguna Novigrad Inc. received numerous prizes and acknowledgments in 2013. The Economic Council of Pula County Chamber awarded to Laguna Novigrad Inc. "Golden medallion" as the most successful company in the category of middle sized companies for the year 2012 due to extraordinary results in its business-doing.
TripAdvisor, the largest website for travels and evaluation of services' quality in tourism in the world awarded the Hotel Maestral a "Certificate of Excellence" for the years 2012 and 2013.
Leading independent website for reviews including online travel agencies, HolidayCheck, which offers highly specialized webpages with hotels and travel information in the whole world, rated the Hotel Maestral 5/6 in the category HolidayCheck Quality Selection.