Kutjevo Inc.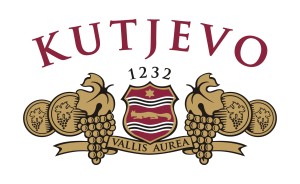 Kutjevo Inc.
034/255-002
034/255-040
Kutjevo Inc. has its production plants in Požeška kotlina located in the middle of Slavonia, in continental Croatia which is very fruitful and beautiful. Today Kutjevo Inc. is in majority privately owned company by Enver Moralić, privatized eight and a half years ago and for it full business development is envisaged. It will be developing in the following directions:
1. Production and placing of top quality and quality wines in the market.
Kutjevo has 520 ha of its own modern vineyards on the south slopes of the mountains Papuk and Krndija and a long, continuous tradition in production of wines since 1232. It has longterm contracts with subcontractors – grape producers on 650 ha of surface. Brand Graševina Kutjevo has cultivation of around 100 years and it had been regularly awarded at the Territorial Wine Exhibitions in Zagreb between the two world wars in the category of white wines and has retained that glory all until today. There are also other renowned westerneuropean grape vines from Burgundy, Germany, Austria and Italy which make around 15 familiar varieties. In marketing, a category of premium wines has been started under the brand name de Gotho. Kutjevo is the most awarded Croatian wine producer in Croatia and in the world, regularly winning around 70 prizes annualy in the last 20 years. It also has a rich Croatian wine archive with bottles dating from 1946 until today. Kutjevo is also the largest Croatian exporter of wines participating in half of Croatian wine export.
2. Production and placement of high quality seed of field crops which have a European quality in the market in cooperation with French, German, American and Croatian institutes and companies.
3. Processing and placement of meat and some meat products into the market.
4. Production and placement of flour, mill and bakery products from own mills and bakeries.
5. Starting and facilitating of tourism activities, Agritourism programme, which includes many visits to the old Kutjevo wine cellar dating back to 1232 and a newly-furbished restaurant as well as the whole region.
Owing to own production of raw-materials and rounded technological processes, new strategic managers and experienced experts, the conditions for manufacturing of top-quality products in demand in today's global market have been created.
Its affiliated companies are: Božjakovina, Đakovačka vina, Cooperative farm Stari Jankovci and winery Brič in Slovenia. Reliable business practices of Kutjevo are based on a large and extended network of satisfied consumers, suppliers, scientific institutes, advertising agencies, media, state build-up (ministries, Croatian Chamber of Economy, Funds) etc. Kutjevo is and was the spirit of the region Požeška kotlina and Slavonia as well as the whole Croatia.