Keramika Modus Ltd.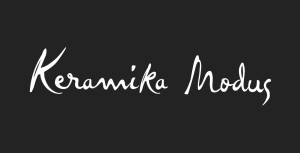 Keramika Modus Ltd.
033/840-308
033/840-310
Based on tradition and rich clay sites, KERAMIKA MODUS Ltd. was founded in the sixties of the past century. Specialized in the production of ceramic tiles, today company is the only Croatian manufacturer of ceramic tiles, but also one of the leading manufacturers in the SEE region.
With a lot of pride we can say that we have been side by side with the technological most contemporary ceramic tile factories in this part of Europe, and have been listed among the leading producers of ceramic tiles, offering:
• pressed floor and wall tiles for interior lining
• decor tiles and edgings as final details
Investing not only in technology and production growth, but also in modernizing the tile design that KERAMIKA MODUS offers on the domestic and foreign market has fulfilled the last, but key customer expectation – tile quality and aesthetic impact.
More than 70% of the assortment is exported to all countries in region (Slovenia, Bosnia and Herzegovina, Macedonia and Serbia – branch office), as well as Austria, Hungary, Russia, Romania, Czech Republic, Slovakia, Bulgaria, France, Belgium, Kosovo, Moldavia, Greece… and many more foreign markets.