Istarska pivovara Ltd.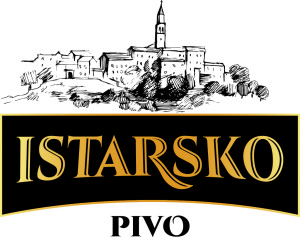 Istarska pivovara Ltd.
052/662-000
052/662-632
Istarska pivovara has been established in July 1977. as an answer to a demand for a regional brewery that could satisfy the growing tourist's and local people's needs for high quality beer. The brewery has been built at the Spring of St John, in Buzet, at the hearth of Istria.
First brand to be produced was Istarsko beer that was replaced with Favorit pivo since 1982.
In last 10 years valuable investments have beed done in the production equipment and process and the brewery now runs high quality management proces and has stable production and market operations. Brewery has its own modern glass bottle plant, Pet bottle plant and a keg fill line, and it now has the capacity of almost 300 kHl of high quality beer.
Besides Istrian leading beer brand Favorit pivo, high quality core lager with 5% vol alc, Istarsko pivo with 4% vol alc. has been relaunched (2010.) in the segment of price-available high quality beer. In 2011. brewery has launced a favorite among radlers – Lime&Greipfruit Favorit Radler, 1st in PET bottle and 1st in Sport's 0,2l bottle.
Besides own brands Istrian brewery today produces or/and fills number of other brands fulfilling its mission – delivering high quality product for a wider audience bringing high value for money ratio and satisfaction for its customers and consumers.