HP – Hrvatska pošta d.d.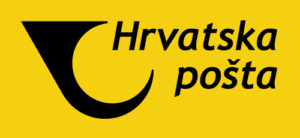 HP – Hrvatska pošta d.d.
072-303-304
Croatian Post is the biggest provider of postal services in the Republic of Croatia and the only provider of universal service in keeping with the provisions of the Postal Services Act. A wide range of financial, retail, insurance, digital and other services provided by Croatian Post on a daily basis to retail and corporate customers is available throughout the Croatian territory. Croatian Post is also the biggest national postal operator holding over 80 percent of the market.