Holcim Hrvatska Ltd.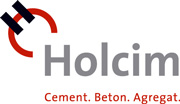 Holcim Hrvatska Ltd.
052/876-932
052/876-240
Holcim Hrvatska Ltd. is a part of Holcim Group, one of the largest suppliers of cement, construction aggregates (granular, sand and pebbles), concrete and construction related services, in the world. Holcim runs one cement factory, two cement terminals, three concrete factories and three aggregate quarries in Croatia.
As one of the founders of the Croatian Business Council for Sustainable Development (HR BCSD), Holcim applies in its business the principles of sustainable development and when it comes to decision making it takes into consideration environmental, social and economic aspects as well.
The quality of Holcim products is in direct connection with the quality of raw materials used in their production process and care given to every phase in value chain. The quality control is of key importance. Continuous investment in new technologies enables Holcim to constantly provide optimal solutions and respond to growing market and clients' demands.