Gorica Staklo Ltd.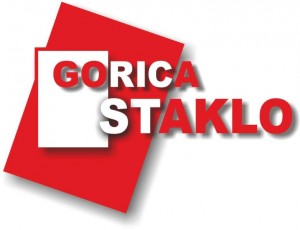 Gorica Staklo Ltd.
01/6224-025
01/6224-026
Gorica Staklo Ltd. is one of the leading Croatian glass companies with a clear business strategy and vision of development. Glazing craft, founded more than 40 years ago, has develped into a well-organized and stable company with promising and highly qualified staff, and the latest technology and high quality raw materials. Apart from all types of construction glass, the company offers a wide range of glass processing services.
The company has been tested in many demanding projects; and continuous investment in people and technology, as well as monitoring trends in the domestic and world market, are a guarantee of successful cooperation with Gorica Staklo Ltd.
Services offered by the company are glass sales, glass processing and forming, assembly, sales and installation of metal accessories for glass (frames, locks, and hinges), production of art objects and equipment, i.e. framing pictures and selling mouldings, tools and machinery for glass processing, etc.
Gorica Staklo Ltd. operates at several locations. In addition to management and administrative sections, company retail and wholesale businesses are also located in Velika Gorica, as well as production, i.e. glass processing – cutting, grinding, sanding and other, including, also, decorative processing (fusion, sandblasting, stained-glass windows).
The company has six business buildings in Rakitovec with the total area of over 6,000 square meters. Part of it is used as a warehouse, while the rest is used to house modern production lines for the construction of insulating glass. These are fully automated and in line with the latest international trends and standards, which are, due to the specificity of the material in the glass industry, extremely high.
In the near future, a new plant for further processing of the glass edge, thermal processing, dyeing, glass laminating, etc. will be opened on a location in Rakitovac, ensuring a better and faster service to the customers.