DVOKUT – ECRO Ltd.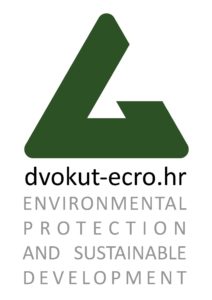 DVOKUT – ECRO Ltd.
01/6114-867
01/6155-875
DVOKUT-ECRO Ltd. is a service provider in the field of environmental protection and sustainable development, based in Zagreb. It is a privately held company, originally established in 1991, and operating under its current name since 1995. Apart from Croatia, DVOKUT-ECRO Ltd. operates in following foreign countries: Albania, Bosnia and Herzegovina, Bulgaria, Montenegro, Hungary, Macedonia, Slovenia, Serbia, Turkey, Georgia and Ukraine.
Owing to the expertise of its employees and references, DVOKUT-ECRO Ltd. was among the first in Croatia, back in 1997, to fulfil the necessary professional and technical requirements for obtaining the licence to perform professional tasks related to preparation of expert input documents, EIA Screening Reports and EIA Studies.
Today DVOKUT-ECRO holds over 25 different licenses for providing services in the area of environmental and nature protection. Additionally, the Company offers to its Clients services in Feasibility studies, Cost Benefit analysis, Due Diligence audits and design documentation.
The company employs a team consisting of experts in a fields of chemistry, eco-engineering, biology, economics, traffic, forestry, landscape architecture, physics, geology, geophysics, agronomy, etc. By constant investments in the expert team as well as in the most advanced equipment, the Company's area of activity continuously expands and new services for private and public clients are being developed.
The Company owns various technological equipment, used for environment monitoring services and research. Two Mobile Ecological Laboratories are intended for quick analysis and environmental assessment, for which Company holds certificate ISO 17025 since 2010. Along with the MEL, DVOKUT-ECRO owns an oceanographic laboratory as well as equipment for research and monitoring of marine environment.