Dilj Ltd.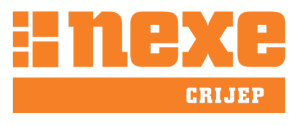 Dilj Ltd.
032/303-911
032/303-011
Dilj Industrija građevinskog materijala Ltd. Vinkovci was founded in 1922, in is involved in roof tile production engaged business. Since 2001, Dilj has been operating within the Nexe Group from Našice. This is a company of tradition and continuity, customer-oriented in terms of quality and price of its products. With numerous international awards for quality, Dilj has introduced a quality management system in accordance with ISO 9001:2008.
At the end of 2009, Dilj Ltd. Vinkovci opened a new tile factory Slavonka. With this investment, worth nearly 200 million HRK, the production capacity was increased from the earlier 45 for additional 13 million pieces of roof tiles in three different models and 700,000 pieces of special roof elements.
Production program of Dilj Ltd. Vinkovci includes the following types of roof tiles: Oktavijan, Cezar, Dioklecijan, Glinex kontinental, Glinex rustik, Mediteran, Kontinental-104 and special roof tiles.