Delt papir Ltd.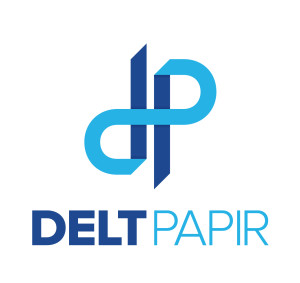 Delt papir Ltd.
01/6235-979
01/601-1402
Delta papir Ltd. is a Croatian company that produces hygienic paper products, employing a total of more than 45 employees, with a substantial number of delivery vehicles, each making up to 30 deliveries on daily basis. In order to meet the market requirements in time, the company has its own central warehouse with over 5000 pallet places.
Company headquarters is located in its own premises in Zagreb, Kamenarka 33.
Delta papir Ltd. is the leading company of the South-eastern Europe and owns one of the most contemporary plants for processing of paper goods.
The production of the highest standards, thanks to which we possess ISO 9001 and 14001 certificates, was recognized by leading retailers in Croatia, for which we produce their paper products brands.
Apart from the distribution of the most advanced sanitary holders and high-quality consumables, such as paper towels, toilet paper, napkins, liquid soap and cleaning products, the company has launched the production of its own brand "Ola'la".
"Ola'la" range of paper products for domestic use and catering is the first and only Croatian competitor to foreign products in this market segment. Toilet paper, kitchen towels and napkins are made from high quality paper, and conform to the European Union standards. They are produced in different colours, sizes and packagings.
With this approach, the company has ensured the position of the most trusted vendor in the market of hygienic and sanitary products.