Dabar informatika Ltd.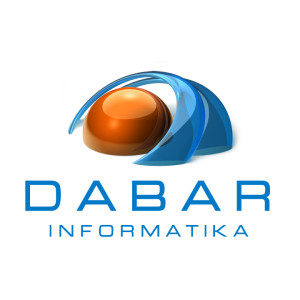 Dabar informatika Ltd.
01/6325-900
01/6325-901
Dabar informatika Ltd. is a company for the development of information systems based on its own programming. It specializes in software solutions for financial institutions. It offers its customers "turnkey" solutions covering applications, consulting, training of key users, configuring server systems, network systems and support for the operations after the rollout. Its main product is the banking application support DABAR ver. 5 that is constantly updated with new modules to meet individual requirements and current developments.
Over the last twenty years Dabar informatika Ltd. has cooperated with a great number of financial institutions on the markets of Croatia, Montenegro and Bosnia and Herzegovina. Realized projects testify to the quality and successful long-term cooperation with every customer. The key role in this is played by carefully selected and well trained staff.
The introduction and certification of the quality management system according to ISO 9001 was a big step forward in the organization that resonated positively with the customers. The implementation of a system to manage information security according to the ISO 27001 standard is under way.
Dabar informatika is an IBM Business Partner, and it has achieved significant results as an Atlassian partner in the internal organization of operation of enterprises in various branches.