Carlsberg Croatia Ltd.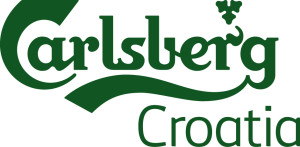 Carlsberg Croatia Ltd.
048/657-011
048/657-077
Brewerey from Koprivnica, a part of Danish corporation Carlsberg is the most modern and ecologically most advanced brewery in Croatia which connects international experience with the local tradition in order to provide pleasure to their customers, business partners and employees. Owing to this combinaiton, Carlsberg Croatia is the fastest growing beer company in the Croatian market which unites a strong growth and active socially responsible business.
The success of Carlsberg Croatia is based on its brands, motivated people and close relations with buyers and customers. Employees of Carlsberg Croatia are a team of responsible and ambitious professionals dedicated to development of their company and their role in the development of competitive, successful and responsible beer industry in Croatia.
In 2005, the company obtained the certificate "Employer Partner" for excellence in the management of human resources.
Carlsberg Croatia sets high professional standards of good business conduct and environment protection. Activities of Koprivnica brewery are an example of socially responsible behaviour pursuant to the highest standards of environment protection in the entire process of production, distribution and sale of beer. Carlsberg Croatia 2004 has a certified system of quality management according to standard ISO 9001:2000 and a system for environment management according to standard ISO 14001:2004. In March 2008, the company was awarded the certificate ISO 22000 which defines requirements for the management system for food safety, and in early 2009 OHSAS 18001 management system for health and safety at work. Carlsberg Croatia is the only Croatian brewery with a plant for processing waste waters through a modern installation for waste water treatement and its results in environment protection has been published for five years now in the Annual report on environment protection. As a Croatian leader in ecologically sustainable management, Koprivnica brewery initiated in 2008 "Green Scolarship Carlsberg Croatia" and gives grants for projects of four young Croatian scientists who are engaged in environment protection.
By their brands of top quality, Carlsberg Croatia brings fun and refreshment to consumers. Among products of Koprivnica brewary are international, regional and local beer brands – Carlsberg, Tuborg, Pan and Kaj, as well as energy drink Battery, and on the Croatian market, it is an importer and distributer for Budweiser, Budvar, Guinness and Kilkenny, and distributer of Cocka in hotels, restaurants and coffee shops.
Svojim brendovima vrhunske kvalitete Carlsberg Croatia potrošačima donosi zabavu i osvježenje. Među proizvodima su koprivničke pivovare internacionalni, regionalni i lokalni pivski brendovi – Carlsberg, Tuborg, Pan i Kaj te energetski napitak Battery, a na hrvatskom je tržištu uvoznik i distributer za Budweiser Budvar, Guinness i Kilkenny te distributer Cockte u hotelima, restoranima i kafićima.