ARGOLA SUNBLINDS AND SAILS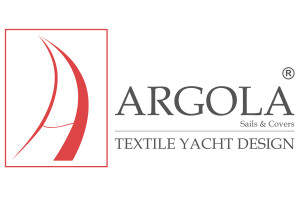 ARGOLA SUNBLINDS AND SAILS
023/638-331
023/638-331
ARGOLA SUNBLINDS AND SAILS – manufacture and design of sunblinds, sails, pillows and ready-made products for ships, is a trade established in 2001.
We make, design and produce sunblinds and covers for ships, interior and exterior pillows and provide service for sails.
Each product is custom made – manually produced by order, precisely made, designed, measured, produced and installed on a vessel.
With the growth and extension on the market, investments were made into production and equipment of production plant and quality of products which shall be recognised on the market as top quality products and services.
Today, in the most modern production plant of 300 m², we employ 11 young employees who are always ready for new challenges with many new solutions.
Professionalism of the company reflects on providing the entire service from making, designing, producing, installing and post-sale care for clients and stocking of products. 80% of our clients are foreign clients world-wide who have recognised our quality and design and who motivate us to be better and more successful.
Client orientation and orientation to their needs and their satisfaction with the finished product is our primary value according to which we measure and evaluate our success.
Quality, guarantee, responsibility, reliability, long-term maintenance of products is our standard recognised by many clients, and ISO certificate 9001:2008 is only a confirmation to our current, as well as future clients that the company. By the work it has done so far and by its quality, it has succeeded in meeting the highest world standards.
Long-term experience and unique concept of complete service in the production of ship sunblinds, united with our design, technical solution, guarantee and top materials give a unique and recognisable product and services that we stand for.