Adria Snack Company d.o.o.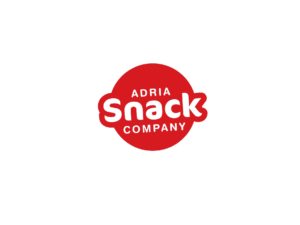 Adria Snack Company d.o.o.
01/3333-846
The key to the success of the Adria Snack Company, whose rich snack assortment/ includes Croatia's best-known chips brand – Čipi čips, is consistency when it comes to maintaining the best product quality made to the highest standards in strictly controlled production conditions, which enables constant growth and retaining the market share in this category. According to customer opinion surveys the company conducts regarding its products and especially Čipi čips, the raw material of Croatian origin, quality and brand trust are the things customers associate us with. Those are the elements that have been singled out as advantages that set us apart from our market competitors. For example, Čipi čips is made exclusively from Croatian potatoes.
Adria Snack Company d.o.o. is the largest purchaser of industrial potato in Croatia and all chips under the Čipi čips brand is made exclusively from the very best Croatian potato grown by our contractors in the Hercegovac area near Garešnica. Thanks to that, our chips is a 100% Croatian product.
As far as the snack category is concerned, innovation and novelties are the driving force that enables us to offer our consumers new and interesting products on a regular basis. Being a market leader, Adria Snack is obligated to constantly showcase new trends and roll out novelties on a regular basis. As a member of the Intersnack Group, Europe's largest snack corporation, Adria Snack Company d.o.o. is positioned to react quickly to customer and market demands. It is ready to respond to the most challenging demands at any given moment.
Because of that, the company's stance on innovation is to constantly keep up with developments both on the Croatian and foreign market in the snack category. Their own production capabilities, regular market surveys and analyses, the know-how of the largest snack producer in Europe, as well as research into customer expectations and preferences, are the things that enable them to be even better and faster. A system set up this way enables them to turn a good idea into a finished product very quickly and efficiently at any moment.