ZLOTNO OLJE (Golden Oil) – 100% Virgin Pumpkin Seed Oil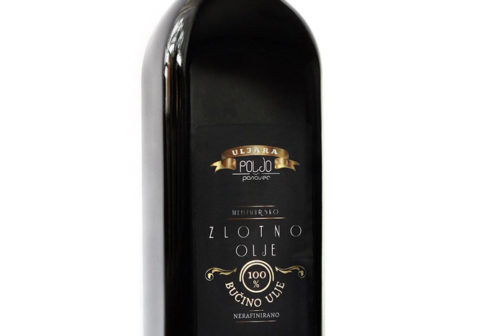 His highly valued virgin oil is produced from the ''Golica'' – unshelled pumpkin seeds. Its nutty flavour adds a special and unique aroma to many dishes, and due to a wealth of nutritious healing compounds it is considered to be one of the most precious natural remedies.
Apart from containing minerals and essential unsaturated acids omega-3, omega-6 and omega-9, pumpkin seed oil is rich in iron, manganese, copper, zinc and selenium as well as vitamins C,E,D, K and B. It is a natural cure for the prostate, improves digestions, protects the kidneys and the urinary tract and helps the heart and blood vessels. Its long-term application decreases the effect of hormones that cause hair-loss.