Badel Stara Šljivovica (plum brandy)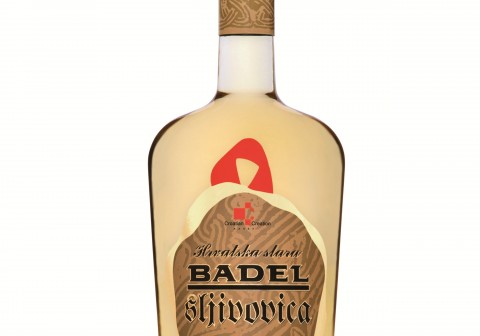 Tradition of production of Šljivovica in distilleries of Badel 1862 is only a continuation of centenary tradition which cherishes the skill of preparation and fermentation of this famous brandy.
Characteristic pure yellowish colour and specific aroma of Badel Stara Šljivovica is obtained by fermentation which is an indispensible, but not the only condition which must be fulfilled in order to get a top quality product.
Badel 1862 produces Šljivovica from Bistrica, its best known sort of plum.
Badel Stara Šljivovica contains the specificity of soil, particularity of the quality of plum Bistrica and the tradition of baking brandy. The fruit of this known sort of plum is a special detail which rounds the total care of Badel 1862 for noble fruit brandy. All of this – with hundred and forty years of experience of production made this beverage recognisable and accepted in the world.
Badel Stara Šljivovica has proudly received numerous world awards, and the mark «Croatian origin» which gives it the reputation of a top Croatian product far outside the borders of Croatia, by merging cultural and historical heritage and contributing also to tourist promotion of Croatia.
Badel Stara Šljivovica is proud to have won the following awards:
MADDAITSKO – Croatian Chamber of Commerce 1998
LE D'OR – MONDE SELECTION INSTITUT POUR LES SELECTIONS DE LA QUALITE – BRUXELLES BELGIUM 1983
GOLDEN AMPHORA – ZAGREB FAIR 1983
GOLDEN MEDAL – ZAGREB FAIR – 1984
GOLDEN MEDAL – LJUBLJANA FAIR – 1985
SILVER MEDAL – LJUBLJANA FAIR – 1988
CROATIAN ORIGIN – CROATIAN CHAMBER OF ECONOMY – 1998