Salami of Sisak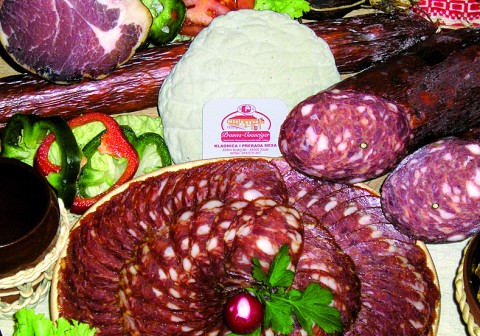 Salami of Sisak is a traditional product that marks the geographical area of Posavina from Sunja to Turopolje and spreads throughout Banovina and Moslavina. It is a crown of many years of experience of old butchers of Sisak who transmitted their work and knowledge of meat processing from generation to generation.
The salami is characterized by simplicity of processing, the original and traditional recipe, high-quality domestic meat raw material, classic spices, special way of drying and smoking in the manufacturer's way and at the end by maturation with mild winds characteristic for the area of Sisak and Moslovina. Modern hygienic and technological conditions of production provide excellent gastronomic quality of the original domestic product.
Salami of Sisak is the result of masterful craft Promes-Cvanciger from Sisak, a twenty-year of tradition, developed and nurtured with special care and love that is felt by anyone who has the opportunity to taste.