Shake – air freshener for cars and other indoor spaces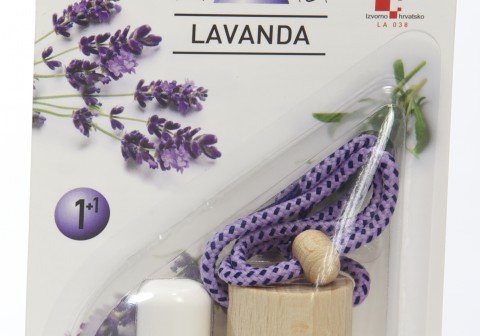 The Shake product is an air freshener for cars and other indoor spaces made of essential oils, as a response to the market demand for products without alcohol and alergen components. It is suited for people sensitive to industrial perfumes. In 2009, it was patented under the number P20030932A and certified by the Croatian National Institution for Intellectual Property. The perfume bottle is specially designed for its innovating usage. The perfume is thus dispersed by lightly sviveling of the bottle. The products come in a wide variety of perfumes. The scent is light, soft and enduring, the perfume line includes white musk, vanilla, green tea, sea breeze, green apple, lavander, orange, exotic, lime, peppermint and cinnamon, spring breeze, magic and vanilla-black currant.
Shake has received numerous awards on many domestic and international innovation expos, including the UNESCO's Grand Prix for Environmental Preservation, Geneva gold medal, Nürnberg silver, Zagreb Arca gold, 2004 Brusselles Eureka bronze, 2006 Bucharest Inventika bronze, 2008 Warsaw IWIS gold, Kuala Lumpur ITEX bronze, and 2008 Sozhou China silver.