AC Orahovica Mirror carp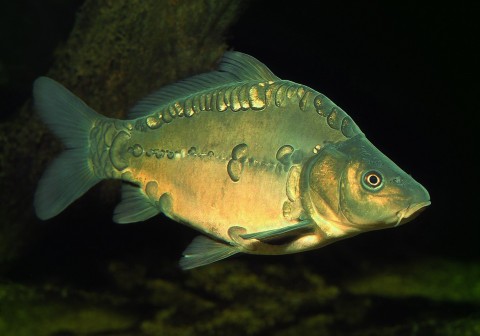 The AC Orahovica fish ponds represent a man-made swamp habitat of special landscape and ornithological value, located in pristine nature far from any sources of pollution. They are completely automatized and equipped with the latest technology. All ponds are connected into a central system which manages automated feeding and surveillance from the control room. The system disposes with all relevant hydrological data (oxygen level, pH value, water temperature) that ensure maximum fish cultivation. These conditions enable a regular, safe and fast growth of the Orahovica Mirror carp. The animal feed is carefully quality-selected to ensure a highprotein meat production.
The private hatcheries select only the best indigenous mirror carp larvae, to preserve geographical authenticity of the area.
The Orahovica Mirror carp is widely known for its lower fat ratio which gives off a light distinctive taste, and is a quality food ingredient in traditional Croatian cuisine, used for preparing  fish paprikash, grilled carp, carp in wine and other local specialties.