Plavac mali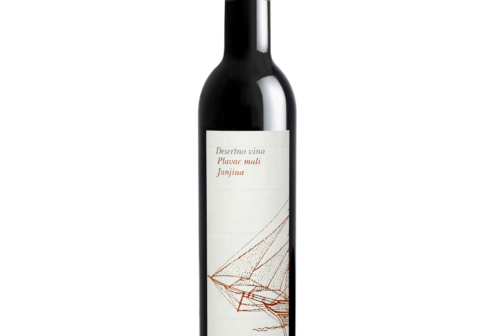 Plavac mali Janjina is our brend since 1997. where among the first to emphasize the varietal (Plavac mali) of our wines.
Quallity wine, 12,5 vol % – 13,5 vol. % alcohol, red dry wine, soft and harmonic Plavac, correct balance of wine from positins on hills and fields.
Premium / High quality wine, 12,5 – 14,5 % alcohol, red dry wine, blend of five different vineyard positions near Janjina and mixed by a certain percentage of wine which some parts were aged in barriques.
Plavac mali Dranče / Plavac mali Dranče
Premium wine "of big sea."  14.5 vol % – 16.0 vol. % alcohol, dry, sometimes semi dry, southern position of peninsula Pelješac, position Dranče.
Revitalized positions of our cooperatives, with triple insolation (sun, reflection of the sea and stones). Yields per vine in this positons could be about 500 g per vine / 1.1 lb per vine.
Desert sweet wine 15 % alcohol, about 128 g/l of sugar residue. Prošek (local sinonim Roasted wine) is producing from dried grapes of Plavac mali, which was dried by  hot sun and reflection of the sea, on roof of the winery for 40 days.
One of the unique products of our company for a few years.