Ovidur – hard cheese made from sheep's milk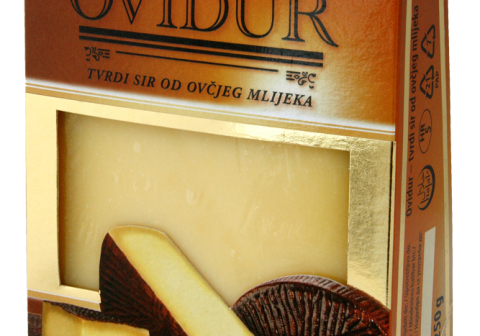 Ovidur is a hard cheese made from sheep's milk. Its name comes from the Latin words ovis (sheep) and dur (hard). Its excellence is the result of a long tradition of cheese production in Varaždin region and effort and knowledge of excellent technologists.
This bright yellow cheese of mild, almost caramel flavor is inspiration for all the chefs, and it goes best with pork chops and lamb chops.
It received many gold medals, which were given by the DLG, European umbrella association for agriculture in 2014, 2013, 2011, 2010 and 2008, as well as silver medals in 2012, 2009 and 2006. It also won the gold medal at the World Cheese Awards in London in 2005.