Hazel nut from the Orahovica area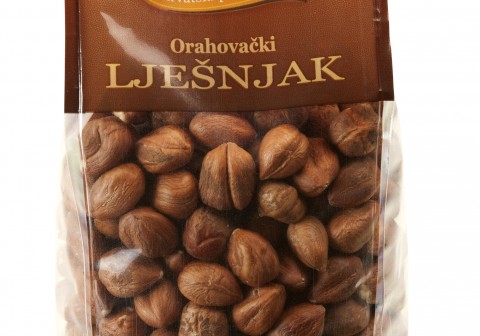 The hazel nut fields of the Orahovica area are located in the East Croatia region, expanding between the river Drava on the north, and the mountain slopes of Papuk and Krndija in the southwest, bordering the Nature Park Papuk. The AC Orahovica with a tradition of 30 years, is the largest hazel nut producer in the South East Europe. A hazel nut is a higly nutritious food product, essential for human diet providing high energy properties. The hazel nut kernel is rich in vitamins C, B1 and E. The Orahovica hazel nut is rich in proteins, unsaturated fatty acids and natural antioxidants. Due to modern manufacturing processes, the Orahovica hazel nut preserves all nutritional properties and is recognized by a distinctive taste.
The Orahovica unshelled hazel nut is packaged in packages of 40 kg, 5 kg, 500 g, 200 g and 100 g.