STpro online information system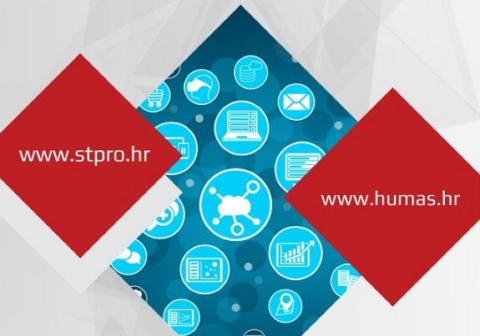 STpro online information system from Humas d.o.o. from Zagreb covers organizational and information needs of institutions, companies and trades in the field of occupational safety and fire protection. Laravel open source framework based on PHP and object oriented paradigm with MySQL database in the background was chosen as the skeleton of our application. Being based on Open Source technologies means that there are no expensive licenses, subscriptions and other hidden costs for the end user.
The program is designed as a cloud-based web application, which means that the program and all data are stored on the server so that there is no classic installation on the user's computer, nor does the user have to have an expensive IT infrastructure to execute the STpro application. The program is accessed through a web browser, logging in via a secure SSL connection, where all data is encrypted with strong encryption during transmission between the web server and the browser, thus being protected against theft and misuse. All of the above also means that users do not have to worry about software updates or have to worry about data security on their computer because all the data is stored on the server. The program can be accessed from any computer that has internet access, as well as from a laptop with any modern web browser at https://stpro.hr. The program itself is independent of the hardware features of your computer and operating system so that it runs smoothly on any average office computer or laptop.