MIRIS – the methodology for IT systems project planning, version 2.0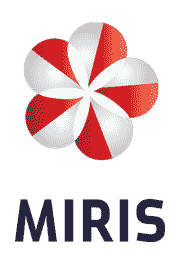 Project planning and IT systems build up require implementation and usage of a series of methods. A selected group of methods used by the software developing company as a guideline for project managing is called a methodology. Our methodology called MIRIS (the Methodology for Developing IT Systems) is used and upgraded by RIS sice its foundation.
MIRIS is a group of methods for IT systems project planning, used in a set order for the purpose of project planning, IT build up and implementation.
The methodology encapsules the entire developing process and consists of 6 stages grouped in two:
– Project planning stage
– IS IT strategic planning
– Main project
– Developing project
– Build up stage
– Software developing
– Implementaiton and usage
– Maintainance
MIRIS usage:
It is independent of operating systems, programming languages and data bases. It is suitable for:
– the classic IT third generation data files and data bases language development
– the fourth generation data bases development (4GL)
– the development of applications and CASE tools
The MIRIS methodology was presented at numerous seminars and published in 1995 on the CASE 7 conference with the title "IT System Development" by the author M. Pavlić.