Luxal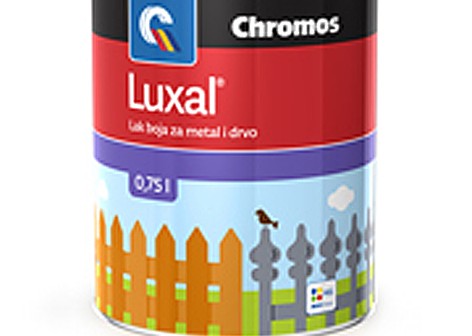 Universal lacquer paint for the protection of metal and wood.
It is used for the protection of indoor and outdoor metal and wood surfaces (fences, doors, windows, …)
With its quality and a long presence on the market, ever since the 1920's, it has become synonymous with the iron and carpentry paint. As evidence of exceptional quality and origin, it is entitled to use the Originally Croatian mark.
Luxal  is Chromos' longest-running product and it now appears in a new look. With a refreshed look of its packaging and new tones, it has retained its famous top quality.
Easy to use, can be applied by brush, roller or spraying, which is suitable for all DIY ventures.
Luxal is a product that with only a few brushstrokes achieves a new, fresh look of the surface painted!