Onion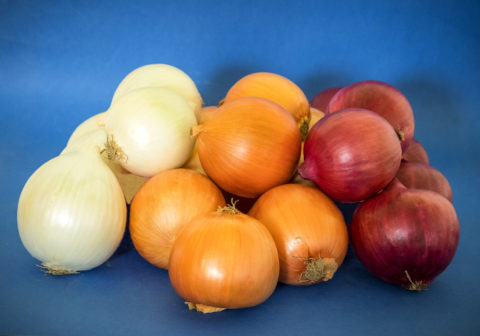 Onion is one of the most important vegetables that is used in every household.
Humble experimental production started in 1995. on agricultural areas of PIK Vinkovci.
Nowadays, about 300 ha of high-quality agricultural land is planted with onions.
PIK Vinkovci is the first producer in the Croatia with direct sowing of onion seed.
Expert engineers are taking care of production of onions. They have different responsibilities, from procurement of first class seeds, technology in the field and technology of storing and packaging.
Considering that this is a delicate and demanding culture, great attention is given to cultivation of crops during the growing season, consisting of weed control, irrigation, fertilizing and protection from diseases and pests.
In order to achieve top quality, all the agro-technical operations are carried out in the designated time periods using specialized mechanization.
PIK VINKOVCI mastered all segments of onion production and will continue with the production of top quality onions which is monitored and controlled from field to table, and based on years of experience and tradition.