Goat milk 'z bregov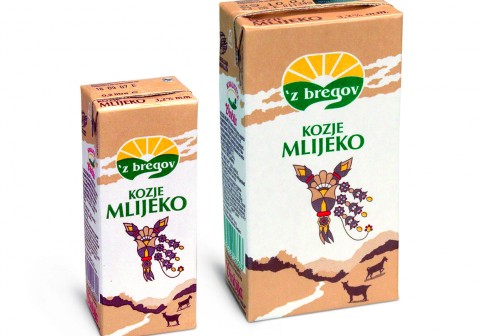 Goat's milk 'z bregov contains a high percentage of digestible protein and fat, a lot of soluble calcium and vitamins, especially vitamin A, and has bactericidal and immunological properties.
Goat's milk 'z bregov is highly recommended to athletes. Due to the structure of fat globules that are extremely tiny, goat's milk is easily digestible and therefore very important in the diet of older people. It is especially recommended for children and people suffering from various forms of allergies and for people under stress.
Vindija offers it in packages of one liter, 0.5 and 0.2 liters.
Vindija is the only producer of goat's milk in Croatia, and its high quality was confirmed by gold medals which were received the last four years in a row (2014, 2013, 2012, and 2011) by the DLG (Deutsche Lebensmittel Gesellschaft), a European umbrella association of agriculture.