Jamnica natural carbonated mineral water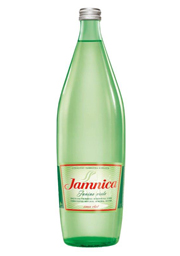 Jamnica is a perfectly clean and natural refreshing drink suitable for everyday use by widest layers of population. It is particularly favoured in gastro and hospitality industries with which, due to its beneficial effect on the digestive system, it has become naturally associated from the very beginnings.
The first bottles of Jamnica were filled in 1828. At that time Jamnica was sold exclusively in pharmacies where the pharmacists recommended it as a healing water in prevention of illnesses of digestion and respiratory system, kidneys, liver, urinary and gall bladder and spleen.
According to the water analyses performed between 1823, almost 180 years ago, and present day its composition has remained practically unchanged. It presents undisputable evidence about the quality of 500 m deep underground sources and cleanness of this unique, healthy water.