Insulating glass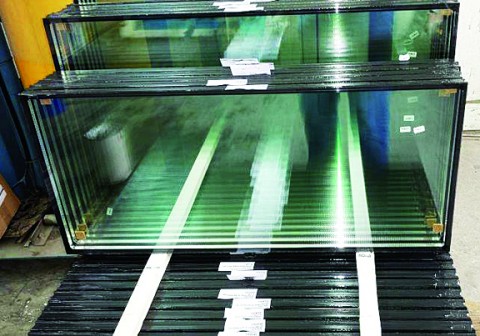 Insulating glass (insulated glazing) consists of at least two sheets of glass, connected by a spacer and filled with moist absorbing agent, primary sealant (butyl) and a secondary sealant (polyurethane, silicone, etc.).
Insulated glazed windows are something more than a pane of glass that separates one side of the window from the other. They are an important item in any serious effort to increase the energy efficiency of a house or a building.
In addition to energy savings and achieving a comfortable temperature, insulated glazing windows offer a number of other benefits, such as reduction of outside noise. Also, insulated windows offer better protection against dust and pollen.
Most insulating glasses are made with double-layered sheets, but some are triple.
Most insulating glasses contain air, while in recent years gases, such as argon, are being used more and more, which reduces the rate of air transfer between the inner and outer glass surface. That way, an additional level of protection is achieved. Such gases are non-toxic.
Some insulating glasses can also be made from glass with a specialized coating that reflects the sunlight during the summer and thus ensures a more comfortable temperature indoors.